Joined

Jul 2, 2013
Location
LazyTown Reformed
​
Welcome to N̶e̶w̶e̶r̶t̶h̶ ̶P̶r̶i̶m̶e̶! Lazy Town Reformed! We are a group of veteran p̶l̶a̶y̶e̶r̶s
masterful PvE'ers
that have been here since the beginning! While many of our players are server veterans, N̶e̶w̶e̶r̶t̶h
LazyTown Reformed
has stood prominent pillar in the community for over s̶i̶x
twenty
years. Despite our old age, we are excited and happy to provide support and haven to new a̶n̶d̶ ̶o̶l̶d̶ ̶p̶l̶a̶y̶e̶r̶s̶ ̶a̶l̶i̶k̶e̶. players. We often lose even fights (hence why we always bring 19+ in a single party) and need to explain our actions on a daily basis while avoiding a surely imminent mute.
While scavenging the massive world of Pantheon, a large group of brutal 130 year olds came together to help thrive. Yes, this group eventually called themselves Newerth Prime. Newerth Prime lived in prosperity because of their viciousness, striking down any opponents with ease. Their best warrior, @victim130 , was unmatched.... until a group called Lazy Town followed. This Lazy Town grouped had heard of victim130's brutality. They decided one day to easily 1v1 him with no problem. And that they did. Lazy Town had crumbled part of the Newerth Prime reign, and it was time to take control. Except for one thing... Everyone in Lazy Town is super toxic. They all called each other forbidden names, and worst of all, their God, @xexorian , banished them to the shadow realm for it. One by one, players in Lazy Town vanished, and Lazy Town was over. Until @Da_Burg came to restore Lazy Town. He used his dark magdick to repair the holes which banished Lazy Town. He created a new town: LazyTown Reformed. He restored the evil done to them by their false God. Every player in LazyTown came back, and all hell broke loose. Ez 1v1s were happening everywhere. People were getting triggered. This new version of LazyTown was reformed. There's no way they could be trolling! They were globally muted! So.. this new LazyTown wondered... when will the old diamond castle be restored? The new one sucks.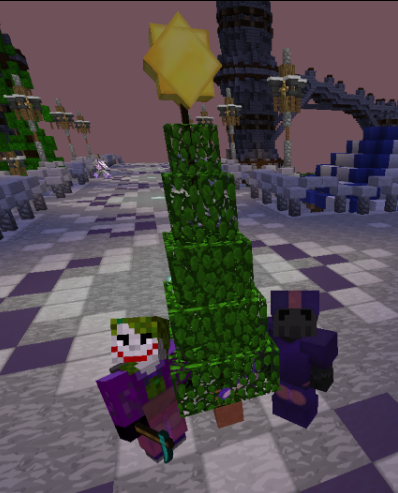 Mayor: @Irishman81
Second-In-Command: @911FashionPolice
Location of Town:
"1200, -500"

Head Coach/Council: @xMJay
Council Memers: @mcdolan @Egorh @Pugglez_ @Jrr_ @BeasttRecon @FranklyDamon1996 @Wild_Porygon @Avoir @peeeeeeeeeew
Misc Info: To be invited to our town, message @Irishman81 in-game at all times!

​
Current Goals:
Finish decorating the outside of the tower.
Finish the main entrance.
Finish the great dome under water.
Upgrade to tier 4.
Finish the outer wall.
Obtain lapis - sell lapis to @mcdolan for 50c a stack.
Obtain emeralds.
We do our best to evaluate all applications within 24 hours of applying.

Recruitment Application: IGN:
Age (if you are 13 you are

legal

):
How long you have played Herocraft (must have played less than one year):
Willing to use Discord:
Combat Class:
Crafter Profession:
Why do you wish to join our town?:
What can you contribute?:
Have you ever been muted or banned before? (MUST HAVE RECEIVED EITHER):
What is your playstyle? (pve):
Do you have a tendency to l*** a**?:
Does @Egorh know nothing about balance?:
Other special requests from @xMJay


The Associated Press contributed to this story
Last edited: