So the end of the League of Legends 2015 season is finally here, though a few hours still remain for certain regions, most people have stopped their ranked climb and settled in whatever division they are currently in. So the question is, how did you do this season? What rank did you start on? What was your goal? Did you reach it?
Personally, here is my climb, illustrated with Lolking score: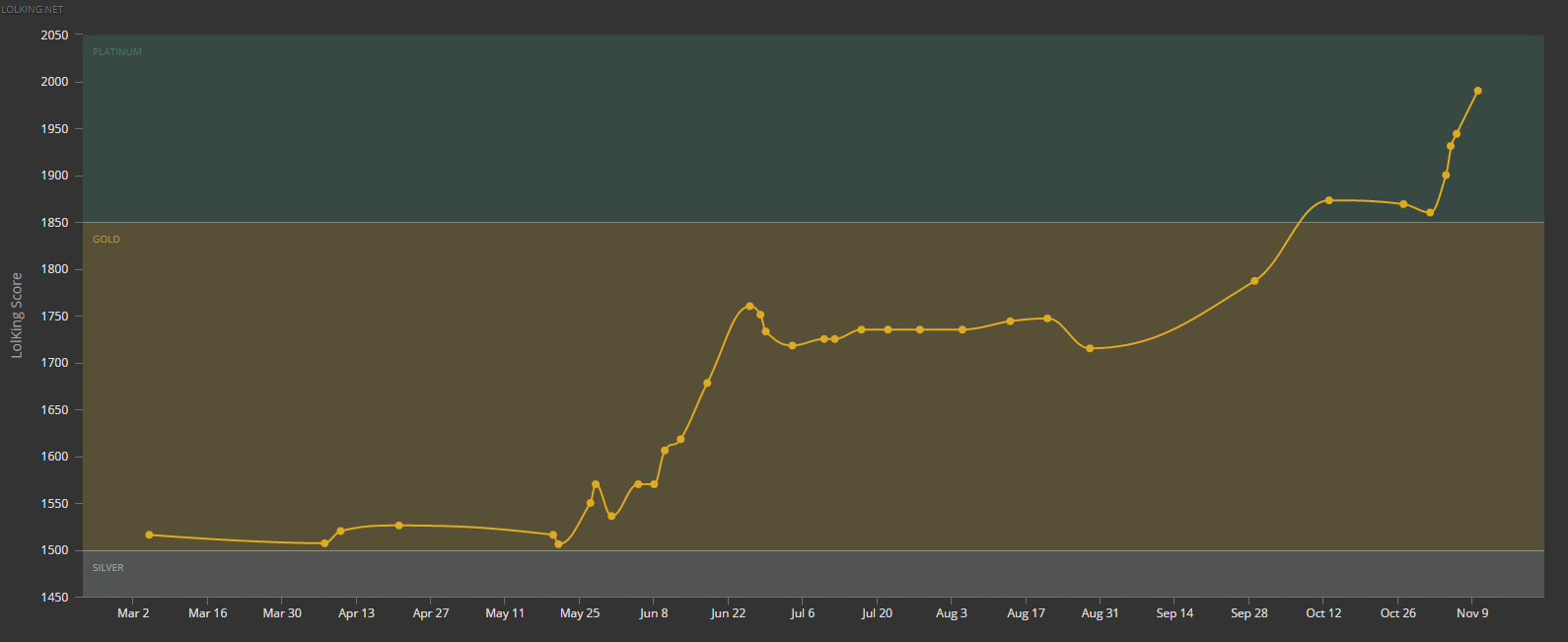 Rank last season: Gold V
Rank I placed in: Gold IV
My goal this season: Platinum V
My end rank: Platinum III
Goal next season: Diamond and getting into the top 1000 Zac players (World) measured by Lolskill score. Currently 500 score away.

CS for junglers is bugged as fuck on Lolskill, I dont have an average of only 34 xin zhao on freaking Sated Devourer Xin Zhao~~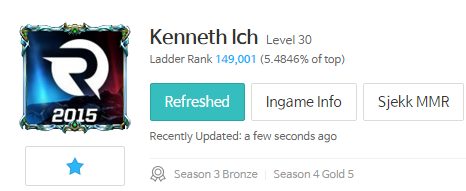 Post your stats/data/whatever about your ranked season, always interesting to look at.